Philosophy
Education, specifically Christian education, is no small task. Now, more than ever, competent Christians are needed in every area of life–law, medicine, politics, education, journalism, film-making, business, ministry, science, and most importantly the home.
At the heart of our mission is learning to see the world through God's eyes, and then learning obedience to do His will on a regular, consistent, and willing basis. Any attempt to truly educate, and yet ignore God, will be futile, as is clear from Scripture:
Psalm 24:1 - "The earth is the Lord's, and the fullness thereof; the world, and they that dwell therein."
Colossians 2:3 - "In whom are hid all the treasures of wisdom and knowledge."
Romans 11:36 - "For of him, and through him, and to him, are all things: to whom be glory for ever."
Proverbs 2:6 - "For the Lord giveth wisdom: out of his mouth cometh knowledge and understanding."
Our curriculum, then, contains sufficient breadth so that students begin to discover how God has gifted them, and also includes enough depth so that those gifts can be developed, honed, and mastered. The curriculum is designed to provide a broad view of the world from a Biblical perspective and also designed to give students a vision for their place and their role within that world.
Association
Mountain Area Christian Academy in Morganton, GA is fully accredited by the
Georgia Association of Christian Schools (GACS) and is a member of the
American Association of Christian Schools (AACS).
Accreditation
Mountain Area Christian Academy is fully accredited by the Georgia Association of Christian
Schools (GACS).
Recognition of GACS Accreditation*
The accreditation program of the Georgia Association of Christian Schools has been recognized and approved by the following Georgia state boards and authorities:
The Georgia Board of Education
The Georgia Board of Education has approved the Georgia Private School Accrediting Commission (GAPSAC) of which the Georgia Association of Christian Schools is a charter member. All schools provisionally or fully accredited by the GACS are entitled to benefits, including transfer of grades and credits to public schools, on the same basis as students from public schools. No additional tests over and above those required by public school students will have to be taken by students from GACS accredited schools, nor any additional measures whatsoever will be required.


Georgia Board of Regents
The Georgia Board of Regents has approved graduates from GACS provisionally or fully accredited schools for entrance to colleges of the University System of Georgia (USG). However, individual colleges of the USG may place additional requirements, over and above those required for graduation by the Georgia Board of Education, on all students (from both public and private schools) applying to a particular college. Usually these requirements are based on the "Freshman Index" which is a combination of SAT scores and course grades from the student's cumulative grade point average (GPA).
For this reason, we recommend that any student planning to attend a college or university of the USG contact that particular college or those colleges no later than the beginning of the junior year of high school to be assured that the student is on track to meet admission requirements. Information on the Freshman Index may be requested from any college or university belonging to the USG.
Georgia Student Finance Commission ( HOPE Scholarship)
Graduates of schools which are candidates for accreditation, provisionally accredited, or fully accredited by the Georgia Association of Christian Schools are eligible for HOPE Scholarships on the same basis as are graduates from public schools in Georgia. Application for the HOPE scholarships may be made through the Free Application for Federal Student Aid (FAFSA).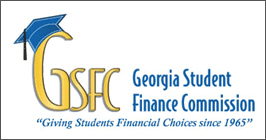 Dual Enrollment
The Accel Program allows 11th and 12th grade students to earn college credit through dual enrollment with Truett-McConnell College.
Course offering from Truett-McConnell College


Curriculum
In keeping with the philosophy of Mountain Area Christian Academy, preference is given to textbooks written specifically for Christian schools (in agreement with our school's doctrinal position) wherever possible throughout the school curriculum. Where there is not a textbook from a Christian publisher available or a clearly superior curriculum is available, a textbook from a secular publisher may be utilized.
A Beka Book is the primary publisher used in grades K5-5; while grades 6-12 use primarily Bob Jones University Press. Positive Action for Christ Bible curriculum is utilized in grades 4-12.
NILD Program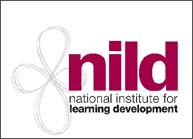 MACA offers NILD Educational Therapy through our Discovery Program. The Discovery Program is a program developed through the National Institute for Learning Development (NILD) that is designed for diverse learners. It is a non-tutorial, integrative, individual approach to assisting students who struggle to learn in traditional ways.
Features of Educational Therapy:
26 Techniques Tailored to the Learner
3 - 6 Year Commitment
80 Minutes Twice Weekly
Non-Compensatory




Non-Tutorial
One-On-One
Parental Involvement
Strategic Approach to Learning





Benefits of Educational Therapy:
Development of Responsibility
Improved Self-Image
Improved Social Relationships
Independent Learning




Individualized Attention
Long-Term Change
Overcoming Cognitive Deficits



Assessment
A complete psycho-educational battery of tests is used to identify areas of cognitive strengths and patterns of weaknesses. Based upon initial and annual assessments, an individualized program of NILD Educational Therapy is designed for each student to stimulate cognitive functioning.
Fine Arts
Each year, Mountain Area Christian Academy in Morganton, GA competes in the GACS Fine Arts Festival. Listed below are some of the categories offered to students to compete.
Elementary Adjudication (Grades 4 - 6)
Art
Bible and Academic Testing
Bible Sword Drill
Chorus and Band




Elementary Music
Individual/Group Vocal and Instrumental Music
Speech
Spelling Bee



Junior High Competition (Grades 7 - 8)
All of the above, except Bible Sword Drill
Bible Quizzing and Bible Memory
Science Fair

Senior High Competition (Grades 9 - 12)
All Junior High Events
Debate
Preaching and Bible Teaching contests